FPL Solar Amphitheater | Miami, Florida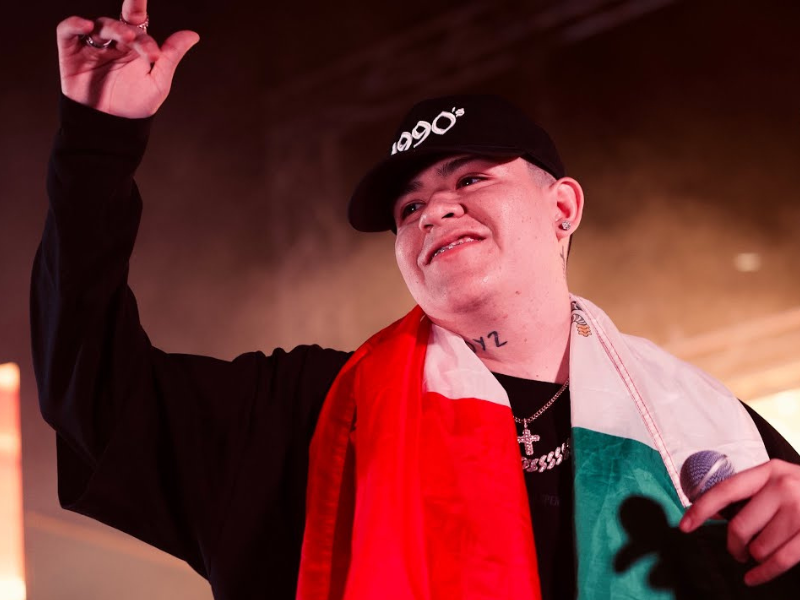 Junior H, a Mexican singer with trap-infused tracks, is among a group of boys spearheading the corrido tumbado (trap corrido) music movement.
At only 22 years old, this sad boy is heading on his second headlining tour across North America, Sad Boyz Tour 2023. With over 27 million monthly listeners on Spotify and over 1 billion views on Youtube, it's no doubt that Junior H is one of the most successful Mexican artists of this generation. His sound is dominated by requinto, reedy baritone, and traditional corrido instrumentation such as tuba and percussion.
The Los Angeles-based singer is moving across 19 cities, including a much-awaited stop in Miami! Catch some of his best hits like 'Fin De Semana,' 'El Hijo Mayor,' 'El Azul,' 'Ella' and 'El Tsurito' when he comes to the FPL Solar Amphitheater this fall on Friday, the 18th of August, 2023.
Buy your tickets right now before they sell out!
Antonio Herrera Perez, more commonly known as Junior H, is a Mexican singer-songwriter based in Los Angeles, California. His music style is a mix of traditional Mexican music and hip-hop, referred to as "corrido tumbado (trap music)." In high school, he self-released a music video titled "No Eh Cambiado" and it quickly became an internet success. This led him to get discovered by a famous record label, Rancho Humild.
After getting signed at Rancho Humild, he released his first extended play, "Atrapado en un Sueño (Trapped in a Dream)" He released his most popular album, "$ad Boyz 4 Life," in February 2021. The album featured hits like "Por Dentro," "Fvck," and "$ad Boyz 4 Life." In 2022, he released an album entitled "Mi Vida en un Cigarro 2," which included the song "Los Botones Azules." A few months shortly after that, he released another full album, "Contingente."
In an interview in 2020, Junior H said, "I hope with this project that people get to know more here in the U.S. and in Mexico. That's the goal: to keep growing from here and little-by-little reach the people." Three years later, it's safe to say that he was indeed able to surpass his dreams and expectations.
Junior H is spearheading contemporary regional Mexican music, bringing trap/hip-hop into the traditional percussion sound. He wrapped up a sold-out North American tour in 2022, and this year, he just announced he is going on yet another one.
To announce Sad Boyz 2023, Junior H flew in a helicopter from the Crypto.com Arena in L.A. to the Honda Center in Anaheim. Throughout the fall, he will perform concerts in major cities like California, Las Vegas, San Jose, Brooklyn, and of course, Miami.
Save the date señoritas! Junior H is headed to Miami, Florida, on Friday, the 18th of August, 2023. The perfect way to spend your Friday night - with the dashing Junior H.
Hurry up and buy your tickets because the show is almost sold out! Click on "GET TICKETS" to save seats for you and your morritas.