Bayfront Park Amphitheater Seating Chart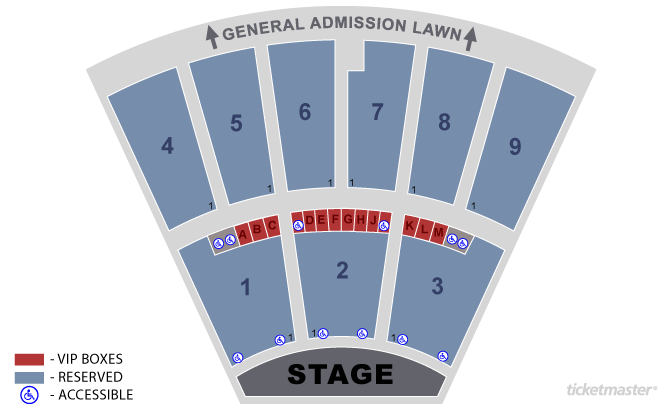 NOTE: Seating layouts may change depending on the type of event. Please check the individual seating chart when selecting your tickets.
The Bayfront Park Amphitheater has a capacity of has a seating capacity of 10,000 people. There are exactly 2,672 fixed benches and 7,328 in the lawn. The best seats are of course the fixed benches but due to the angle, the lawn will also give unprecedented views.
If you are looking to find fixed bench seats, do go for rows three to six for proper elevation. Needless to say, the middle seats will always offer the best views.
Alternatively, do note that the lawn seats are exceptional. The flat scenery around the center means the landscape is exceptionally pretty at sunset.
If you are standing, you do not have to worry about where. Thanks to the bowl shape of the venue, no matter where you stand, you will have a great view.
Reserve your seat today by ordering your tickets. Head over to the Upcoming Events page to get started.
For information on the ticket & refund policy please view the Bayfront Park Amphitheater ticket information page.
For all upcoming events at the Bayfront Park Amphitheatre please check out the Bayfront Park Amphitheater events schedule.